For more on how to listen, enjoy, and trust your intuition, check out the Clear Channel Course here.
You Crazy Vegan: Coming Out as a Vegan Intuitive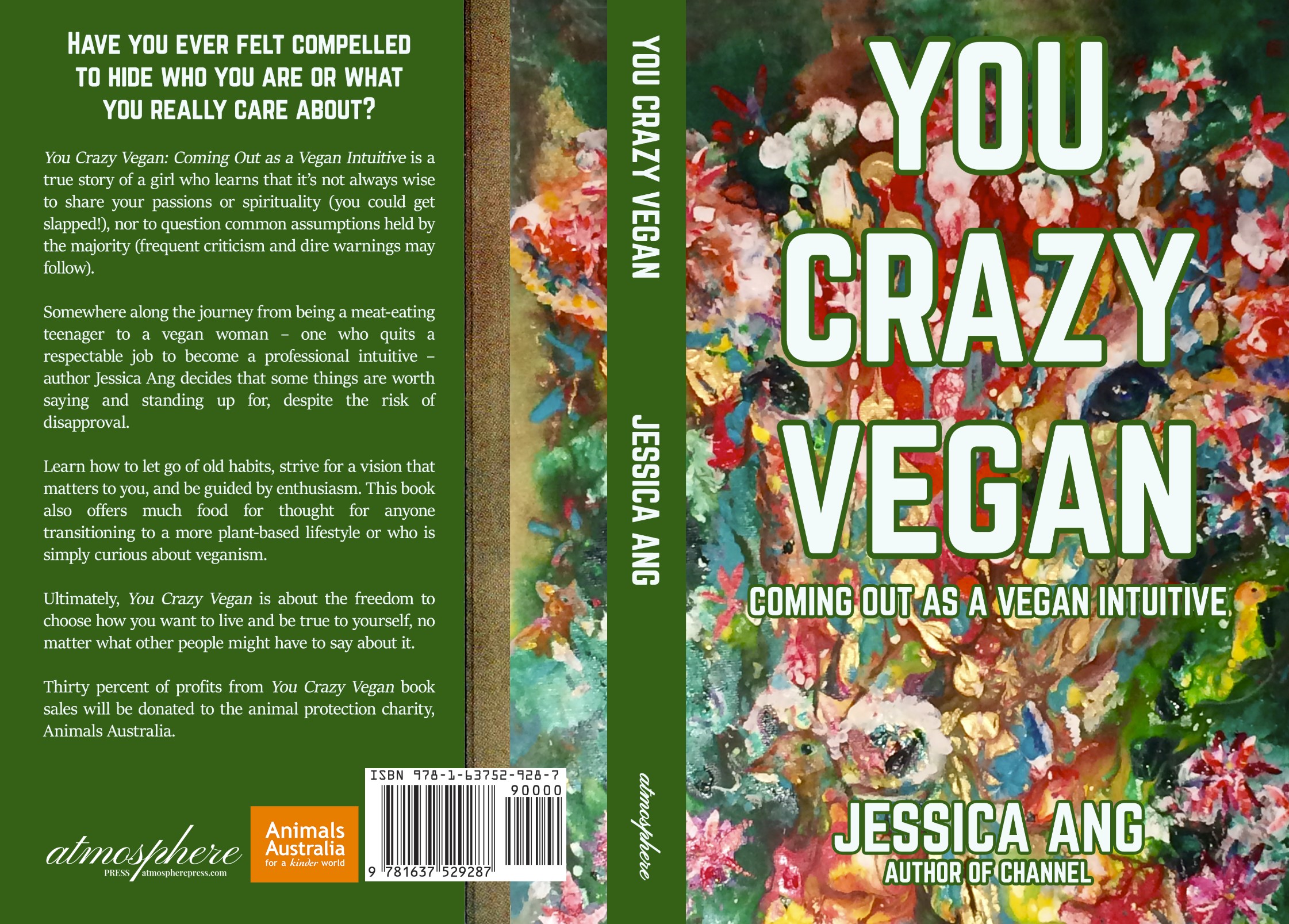 To listen to a summary of what the book is about, please click here.
You can click on any of the stores below to order You Crazy Vegan (ebook or paperback)*.
Books can also be ordered directly from the author (autographed copies and gift options available) - if interested, please send a message via the contact form. 

* Please note that the price can fluctuate and will differ depending on what store you order from (no additional amount is paid to the publisher or author if there is any increase in price).