To learn more on how to listen, enjoy, and trust your intuition, check out my book Channel (2019)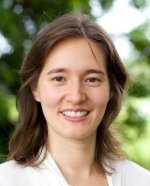 Welcome to JessAngIntuitive.com!
On this website you can check out various articles on topics such as intuition, readings, and accessing guidance on your path. 
While much of my work is concerned with helping people to strengthen their own intuition to lead a more inspired life, if you are more interested at this stage in consulting a professional intuitive to receive answers and the clarity you need rather than build on your own intuitive ability, you may want to check out these 5 psychic reading pitfalls to avoid first.
I also send out a monthly email update and regularly offer freebies, so if you haven't yet subscribed but would like to, then you can join my mailing list using the form below. 
Chance to Win a Free Intuitive Consultation
For the chance to win your choice of either a free 30-minute phone/Skype consultation or an intuitive email message, please sign up for updates using the form below. There's a new winner each month, so you could be next! 
Updates are sent out once a month. Your email address will not be shared with anyone, and it's easy to unsubscribe at any time. 
"I was very impressed by the email provided by Jess Ang. I was half convinced that Jess had hired a private detective to observe me for a couple of months to provide some of the incredibly accurate details! :) What I found beneficial about this is that it encourages self-reflection, promotes self-awareness by highlighting your strengths and weaknesses, and provides opportunities for self-improvement."
~ Yee Shih, Academic (Sydney, Australia).
 (See more testimonials here.)